Case study
ERIKS Seals and Plastics
Discover how ERIKS Seals and Plastics Streamlined Collections Management with Payference.
About the Company
ERIKS Seals and Plastics was founded in 1940 and has supplied the process industry with seals, rubber hoses, molded rubber parts, later valves, and power transmission, eventually making its foray into industrial plastics. Since then, the company has experienced significant growth through a series of strategic acquisitions. Today, ERIKS continues to be a global provider of a wide range of high-quality engineered components, primarily related to elastomer and engineered plastic components used in critical applications and environments.
Challenges
The credit and collections team was struggling to determine who had followed up with certain customers and had notes in a lot of different places. In their current ERP system, Epicor, there wasn't an easy way to divide up the tasks, or combine multiple invoices in a single email to send over to customers.
"Epicor doesn't tell us if an email address is valid or not, or if the invoice delivery was successful, so we didn't always know if the customer had actually received the invoice. We would have to send it to ourselves in Outlook and forward it to the customer from there just so we could make sure it was getting delivered."
And if the invoice didn't go through, they would have to log back into Epicor to enter notes, or delete contacts that had bounced and try to find a new contact to send the invoice to.
Another challenge was cash forecasting, which was previously done through Excel spreadsheets collecting data from multiple locations that then needed to be analyzed. It took hours each week just to compile a 13-week forecast.

"The past process was very clunky and difficult to find things. It used to take a lot of time to drill in and out of every single invoice to see if somebody had sent it and troubleshoot why invoices weren't being received." - Bonnie Garbin


Solution
So when Bonnie's boss, the CFO, recommended she look into Payference to see if the platform could help with AR and collection management, she didn't hesitate to check it out.
"When I saw the demo, I was so impressed with how interactive the platform is with automated workflows, invoice due reminder notices, and even a portal for our customers to pay invoices directly if they wanted to."
Results
Payference sends out monthly statements and customers can go in and pay their invoices in the self-service portal. The pandemic convinced a lot of customers to stop cutting checks and pay via ACH/credit card, the portal makes it really convenient for both sides. The team can now easily work together as a group without stepping on each other's toes.
With their new time, the team can focus on past dues and figuring out why certain invoices aren't being paid on time, instead of wasting time manually sending out statements and reminder emails.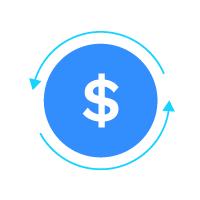 What's next for ERIKS? Rolling out Payference's cash forecasting module. Going forward, Payference can be the generator for recording cash transactions instead of trying to keep track of all their spending in an Excel spreadsheet.

"The Payference team is easy to work with, super responsive, and resolves issues quickly"
- Bonnie Garbin, Assistant Financial Controller


Want to see what Payference can do for you?
Schedule a Demo Today!